Handshake, Hug or Kiss: How To Take Control
When I wrote my previous post about how to deliver a decent handshake, a number of people asked for further advice about the etiquette of hugs and air-kisses. I'll say it now: this is the one part of business interactions where even I feel less than 100% sure.
Try as I might, I've never found a cast-iron set of rules to follow to ensure I'm never in that embarrassing situation of going for one sort of greeting when the person opposite me is going for another. So this post is my attempt at helping you (and indeed me) to try and take control.
If in doubt: go for a handshake
One thing I do know about business greetings is that, if you're not sure what to do, err on the side of formality and go for a handshake.
Giving someone a firm shake of the hand enables them to pick up extra clues about your personal brand – alongside the ones they're getting from how you look and sound. What a handshake also does is keep the person at arm's length – something that, if a recent study by Aalto University in Finland is anything to go by, is a wise move.
The study discovered that, while British people had no problem with close relatives and friends touching their face or giving them a hug, they didn't want strangers doing the same. Instead, they wanted any touching to be primarily limited to the hands. (Even a pat on the arm was felt to be too familiar.) So a handshake is a safe bet.
The reality is different
However, based on my many interactions with my clients and contacts, it seems that business greetings are becoming increasingly informal. So while I prefer a handshake myself, even I've recognised there are occasions when a hug might be more suitable. (I'll steer clear of a kiss if possible – it just aint my thing.) I even wrote about my change of heart in another blog post.
But if you're still not a fan of the touchy-feely approach – or think someone else might not be – what should you do?
For a quarter of the 2,000 adults surveyed in another study by Totaljobs, their solution was simply to avoid a colleague or client because of how they greeted people. That's not always workable though, so here's where I'm going to share my advice:
Know what you're dealing with
Before you do anything else, try to read the other person's body language to gauge what they're likely to do.
If they're approaching you with the right side of their body angled towards you and their right arm starting to move forward, you can be pretty certain it's a handshake they're going for.
If they're approaching you straight on and both arms are starting to go upwards and outwards, it's looking like a full-on hug's on the cards. (They're opening their arms wider to make it easier to wrap them around your body.)
If the arms are lifting but staying narrower it's more likely a kiss is on its way. (They only need to open them wide enough to place their hands the sides of your arms while they lean in for the "Mwah!") Look out too for their head beginning to turn to one side – a sure sign they're in kissing-mode.
3 ways to take control of a greeting
Once you know what you're dealing with, you're better placed to take control and engage in the greeting of your choice. To deliver my top tips, I'm going to use three scenarios to cover the bases:
Scenario 1: You want to avoid physical contact of any kind
Much as I've just told you how to read what the other person's intentions are, the aim here is to make your intentions easy to be read by others.
First up, stop moving forwards, because doing so suggests you really want to engage in the greeting. Instead, stop a few feet away and let the other person continue moving towards you.
Before they reach you, initiate your preferred greeting. One option is to give a quick wave and say, "Hi, I'm [insert your name here]. Nice to meet you." Having your right hand up in the air makes it impossible for them to grab it for a handshake.
If you really want to make it clear a handshake is definitely not on the cards, angle the left side of your body towards them. That way your right hand is even further away.
If the other person just isn't reading the signals and is still coming in for a handshake, it's time to speak up. A simple, "If it's OK, I prefer not to shake hands" should suffice, so long as it's accompanied by a gigantic smile that says "I'm still friendly!"
One thing I want to flag: be careful of your choice of words. Saying, "I'm sorry, but I don't like shaking hands" uses negative language that could subconsciously create a negative impression.
Scenario 2: You want to stick to a handshake and avoid a hug/kiss
Again, this is about stating your intentions. If a handshake is what you're after, as you walk towards the person, start angling the right side of your body forwards and extend your right hand.
Also, by keeping your arm relatively straight (not stiff as a poker, but reasonably firm) you retain physical distance from the other person to clearly convey the message, "And don't think you're pulling me in for a hug!"
You can also help by standing farther away from the person, so you have to lean in slightly for the handshake. That way, when the shaking is over and you stand up straight again, there's a decent amount of personal space to create a buffer zone.
Scenario 3: You want to give a hug but aren't sure of the other person's preference
In these days of trigger warnings and #metoo (and whatever your views, it's the world we live in) it's worth considering how any physical contact might be received.
So if you want to give a hug and are at all unsure of how it'll be received, why not just ask? "Are we on hugging terms yet, or should we stick to a handshake?" Make it light-hearted so it's clear it's not a big deal and then remember their preference for next time.
When all's said and done, business greetings might still be a bit of a minefield. But at least you'll be able to navigate it without anything blowing up in your face.
What's your preference? Are you a fan of a handshake, like me? Or more of a hugger, like I'm learning to become? And what tactics to do you use to get the greeting you prefer? I love to hear what everyone things so feel free to add a comment below. Thanks!
Like this? Share it or join in the discussion…
13 responses to "Handshake, Hug or Kiss: How To Take Control"
---
---
---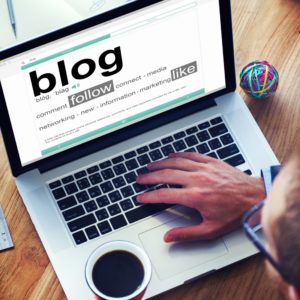 Get FREE tips and techniques
To improve your personal brand, sign up for Jennifer's Blog
Hide