The UK's best-selling personal brand book
It's not just for Brits!
Personal Branding For Brits is for anyone who comes from a place where promoting yourself is frowned upon. There's no bragging "Look at me, I'm the best thing since sliced bread!" going on here. Instead, it's all about staying authentic and taking a subtle approach.
BUY NOW – paperback or ebook
If you're into DIY, working on your own brand couldn't be simpler because Personal Branding For Brits takes you through a step-by-step process:
Step 1 – Define your brand
If you don't know what your personal brand is all about, other people won't know either. People can only buy your brand when it's clear, consistent and authentic.
Step 2 – Check your brand
If your view of your brand doesn't match others' view, you can't get their buy-in. However, if it's closely aligned, you can be confident in what you're selling.
Step 3 – Promote your brand
There's no point keeping a good thing to yourself. By letting people know what you bring to the table and who's bringing it, you increase your profile and people's buy-in along with it.
Described by the IoD's Director magazine as "a great solution to creating and promoting your personal brand while keeping your credentials intact", Personal Branding For Brits is available in both paperback and ebook.
Don't take their word for it though. You can download the first few chapters to have a read for yourself.
Download the first chapters FREE
---
The sessions were engaging, thought provoking and very popular amongst our learners. Jennifer's approach is flexible, solutions focused and fun and her insight has added a huge amount of value.

Nichola Swallow, Group Learning & Development Manager, Tesco
Jennifer's session to our diversity and inclusion networks was engaging and interactive. Colleagues were buzzing after the event and Jennifer scored an awesome 4.64 out of 5 on our post event feedback survey!

Elaine McKechnie, Senior Manager, Virgin Money
Jennifer is a master of personal branding and communication. She demystifies abstract concepts making them beautifully simple to understand, remember, and apply. All this peppered with anecdotes which make the sessions with her fun, engaging, and memorable.

Marius Draghici, Finance Director, Apollo Global Management
Jennifer is knowledgeable, inspiring, relatable and funny. The 90 minutes absolutely flew by. I love her approach – it was insightful and thought provoking. I can't recommend her highly enough!

Lou Goodman, Marketing Director, Monster
We've had nothing but positive feedback from participants. Jennifer has been really flexible, designing new workshops to suit our growing needs. I'm looking forward to continuing to work with her in the future.

Simmone Gardiner, People Development Executive, ITV
Her communication style and content is very engaging which is refreshing given our zoom fatigue! We will definitely be implementing some of the key learnings to help with our personal branding journey. Highly recommended!

Benjawan Christen, Product Manager, Uber
Working with Jennifer was such fun. In a handful of sessions, I came away with a much clearer sense of who I am and what I have to offer the world, and some very practical techniques for conveying my strengths to those around me. I felt supported to be the best version of myself.

Angela Hepworth, Commercial Director, Drax
---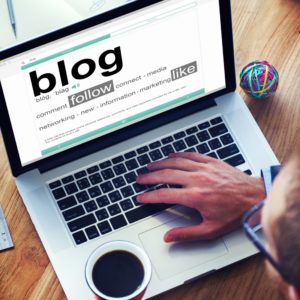 Get FREE tips and techniques
To improve your personal brand, sign up for Jennifer's Blog
Hide