New & Improved! I've Had A Re-Brand
It all started with a dodgy contact lens.
Then another. Then another.
Which led to a trip to the opticians. Which led to me being advised to give up lenses and go back to wearing glasses. (Something I already do when I'm off-duty, but have never done when working.)
And that got me thinking…
For years I've conveyed my 'double-espresso' brand through how I look. Being the logical person I am, I've even had a set of rules to follow:
Always wear a dress which is a bright colour or has a bold pattern (or both)
Always wear bold jewellery like a large cocktail ring or chunky necklace
Always wear red lipstick and red nail polish
Those rules made sure my packaging was consistently conveying my self-assured and sassy attitude whenever I was working. They also helped rein me in from going OTT with my image (bearing in mind what I wear would automatically be OTT for most people!)
But the rules got thrown a curve-ball
My glasses tend to be on the bolder side – bright colours and/or chunky frames – and it felt like, if I started wearing them for work, it would take my brand packaging just that tiny bit overboard.
Added to that is the fact I'm not getting any younger; what was flattering as I entered my forties was becoming less flattering as the years have passed. (I know, I know, you thought I was still in my thirties, didn't you?)
I decided it was time for a re-brand
Just as occasionally companies and products tweak their branding to keep their wares fresh and appealing to customers, I took the same tack – starting with the first step:
Step 1: Checking in with my personal brand
Before I bothered addressing any issues with my packaging, I needed to sense-check how I'd defined my brand in the first place. So I looked at a copy of my brand pyramid (something I carry pasted into the back of my diary at all times – and yes, I still use a paper diary).
I then stress-tested each statement in my Values, Drivers, Reputation, Behaviours and Skills/Strengths to see if a) it still felt right and b) it still happened in real-life.
The good news is I kept 90% of the definition exactly as it was. My only change was to re-focus one of my Drivers, as I'd overlooked something important.
Step 2: Get some outside advice
Once I was sure of the brand I wanted to convey (just updating it a little), I called on a long-standing acquaintance: visual impact specialist Liz Clothier.
After trying on countless outfits from my wardrobe (plus a few clothes she had on hand) and getting her constructive feedback, I felt I had what I needed to come up with version 2.0 of my image rules.
A lot of the foundations remained – bold patterns and lots of colour – but by wearing them only on my top half, with dark colours on my bottom half, I'd be able to turn the dial down a little. I'd also go for more delicate rings and necklaces than before. Plus to off-set the addition of the glasses (not always, but gradually more and more often) my make-up would get toned down too: the red nails would take on a slightly subtler shade of red and my red lippy would take a softer sheen*.
Step 3: Chuck out the chintz
I then did something I LOVE to do…I had a clear out. (Seriously, I could give that Marie Kondo a run for her money.) It was hard, because I'd amassed 30 work dresses over the years and most were quality pieces in good nick that I'd loved wearing. But I got that number down to eight, with the rest going to a dress agency. I also purged my jewellery boxes, with a local charity benefiting from my labours.
I then set about buying new clothes for my empty hangers, which oddly wasn't as much fun as ditching the stuff in the first place. (I think the guy in the local newsagents where I kept dropping off returns parcels wondered what I was up to.) But my revised rules kept me on track until I had a decent number of outfits.
Step 4: Update the marketing
The last step was the one I wasn't looking forward to: getting a new set of headshots. Because when it comes to having my picture taken, I'm right there with the people who say, "Oh, I look awful in photos!" But I simply had to put my big girl pants on and get it done.
I like to use a different photographer with each head-shot update and this time I found Yolande De Vries, whose portfolio had exactly the feel I was looking for.
She and I spent a couple of hours on the streets of London with me feeling a complete twonk doing various poses while people walked by and she snapped away. I'm happy to say she did a sterling job and the results now adorn various pages of my website, as well as my LinkedIn profile.
Was it all worth it?
Definitely.
I mean, I could have saved myself plenty of time and a sh*tload of cash and just left everything as it was. But when I'm teaching people how much it matters that their packaging on the outside reflects the goods on the inside, it'd be a poor show if I didn't follow my own advice.
Plus I feel so much more comfortable knowing my image truly represents my 'new and improved' personal brand.
How long's it been since you stepped back and re-assessed your brand? Or considered its packaging? Or even updated your online photo? If the answer is 'When Brexit wasn't even a word' then I hope this post prompts you to get on with it. I'd love to know with a comment below please!
*Interestingly, I discovered that making your packaging too different from what people are used to doesn't work: I'd decided to wear a softer coloured lippy to meet a contact – what the professionals would call a dusky rose but what I'd call deepish pink. We hadn't seen each other in a year and as she came into the café she kept looking around for me. When I waved her over she said, "I didn't recognise you – I was looking out for your red lipstick." Lesson learnt.
Like this? Share it or join in the discussion…
2 responses to "New & Improved! I've Had A Re-Brand"
---
---
---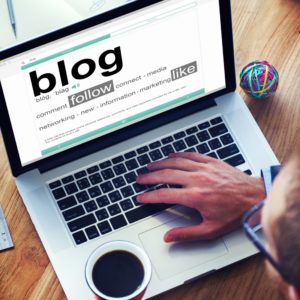 Get FREE tips and techniques
To improve your personal brand, sign up for Jennifer's Blog
Hide