Look Into My Eyes – The Power Of Eye Contact
I'm going to start this post with a quick quiz:
In Western countries, what's the average amount of time people hold eye contact when having a conversation?
a) 82%
b) 61%
c) 53%
Our survey says…
According to a 1965 study by Michael Argyle and Janet Dean entitled Eye Contact, Distance And Affiliation the answer is b). However, it changes depending on whether the person is listening (when it rises to 75% of the time) or speaking (when it decreases to 41%).
The researchers concluded that eye contact serves a number of different functions in two-person encounters. Perhaps the most important is our need to gather feedback on the other person's reactions, in order to gauge how the conversation is going.
Get ready for the hormones
Another function of eye contact is that it stimulates our body to release the hormone oxytocin, which helps us to bond with the other person. (In fact, Oxytocin is sometimes known as the 'cuddle hormone' or the 'love hormone' for that very reason.) So the more you hold eye contact with someone, the more likely you are to form a bond with them*.
Which leads me nicely to the point of this post…
As we work from home and interactions with our colleagues are limited, our chances to maintain and strengthen our working relationships have reduced. But making the effort to maximise your eye contact when you do interact will go some way to boosting that oxytocin and the bonds that go with it.
3 Tips You Need To Know
My #1 tip when people are on a video call is to turn your camera on – because how can I make eye contact with you if I can't see you?
That's followed by my #2 tip, which is to make sure you look into the lens of the camera when you're speaking, to replicate looking into the person's eyes if you were face to face.
To see what I mean, check out these two photos:
In the first, I'm looking directly into the lens, so the person on whose screen I appear perceives me to be making eye contact.
In the second, I'm looking at the person's image on my screen, so although from my perspective I'm looking into their eyes, from their perspective I'm looking away.
My #3 tip is, to get you used to speaking to your camera lens, pop a Post-It on your screen to remind you. I don't necessarily mean one that reads 'Look into the lens' (although that could work). But something that's worked for others I've spoken to has been to draw a face on a Post-it, then cut out a small hole between the eyes and position it so the camera is visible through the hole. That way you're talking to a 'person' and automatically looking in the right direction. Clever, eh?
What are your top tips to harness the power of eye contact? Or what are your feelings about having your camera on for video calls? There's a chat box below just waiting to know what you think, so it'd be lovely if you'd share your thoughts. Thank you.
* It's worth noting that the researchers also found that if eye contact was held for more than 10 seconds in one continuous stretch, it turned into a stare and ended up making people feel uncomfortable. So little and often is the order of the day.
Like this? Share it or join in the discussion…
6 responses to "Look Into My Eyes – The Power Of Eye Contact"
---
---
---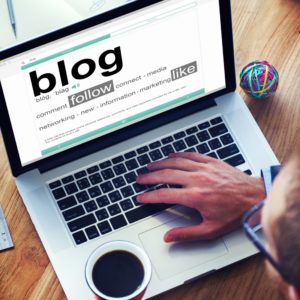 Get FREE tips and techniques
To improve your personal brand, sign up for Jennifer's Blog
Hide