Do You Hate The Words 'Personal Brand'?
During a recent workshop, a young man voiced his disagreement with the idea that he should spend time defining his personal brand because, in his words, "It goes against my values."
He said he didn't judge people on who they were, only the quality of their work. Therefore my saying that the whole point of a personal brand is to convey not just what you bring to the table, but who you bring, jarred on him. (This previous post explains that concept in more detail.)
The irony was that, in being so vehement about where his values lay, he was actually saying a lot about who he is. So in his own way he was already defining his personal brand
It's the 'brand' bit that doesn't work
During further discussion, it became clear some of his resistance was because the words 'personal brand' suggest something manufactured or fake – a comment numerous people have said in the past. And I wholly agree that, on the face of it, the word 'brand' leans towards the world of marketing schtick.
Indeed, I pondered for a long time whether to have the words 'personal brand' on any of my business materials for that very reason. However, I came to the conclusion the phrase is so widely used it would be daft not to include the exact thing people would be searching the internet for.
Getting comfortable with brand
Once you get past the label and realise personal branding is literally taking what you already have, plus who you already are (with zero fakery), then presenting it to others in a way that makes it easy for them to buy into (with zero hard-sell) it's easier to get comfortable with the phrase.
Which is exactly what I've done over the years and is exactly the reason I'm writing this post. Because if you're someone who, like the person on my workshop, thinks personal branding is manufactured fakery, it'd be worth looking beyond the label to discover it's actually all about being true to who you are.
How do you feel about the phrase 'personal brand'? Can you offer a good alternative that would still say 'what it does on the tin'? Or do you think it's fine as it is? I'd be really interested to find out what you think and there's a comment box below if you're happy to share. Thanks!
Like this? Share it or join in the discussion…
5 responses to "Do You Hate The Words 'Personal Brand'?"
---
---
---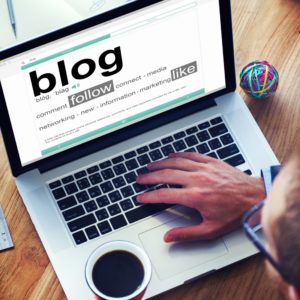 Get FREE tips and techniques
To improve your personal brand, sign up for Jennifer's Blog
Hide