3 Mistakes That Make Your Email Bomb
It's not often I read a business book and think, "Man…that was easy to follow, really practical, full of top tips and worth the cover price." (Indeed, one book I slogged through recently felt like I'd been given double homework for being naughty in class.)
But after reading the recently published Email Attraction by Kim Arnold, that was exactly what went through my mind – followed by, "I wonder if she'd be up for sharing a few of these top tips with my blog readers?" (Because, you know, I like to bring you tasty morsels to up your personal brand game.)
Lucky for me – and you – she said "Yes". So without further ado, here are three of Kim's top tips, straight from the horse's mouth, for making sure your emails don't bomb. (Or to use a saying of hers: to discover why no-one wants to read your sh*tty emails.)
Mistake #1: Writing like you're on Downton
People who're fun, engaging and warm in person can turn into turn-of-the century courtiers on email. Here's what I mean…
In person: Here's the report.
On email: Please find attached the aforementioned report as requested.
In person: Let me know what you think.
On email: Kindly provide feedback at your earliest convenience.
In person: Hi, how are you?
On email: I hope this email finds you well.
The language is so formal that every email sentence could start with 'prithee' or end with 'good sir'. (Try it.) Yet we desperately cling to this kind of formal language like a safety blanket to make us feel more professional or clever. But in reality, stuffy phrases and words alienate.
Studies show that using long words actually makes us appear less, not more intelligent, than we are. With every 'aforementioned', we shoot ourselves in the foot. And it creates a disconnect in our personal brand – people get one version of us in person/on Zoom and another one entirely on email. It can undermine trust, fast.
So it's time to loosen up. Write like you speak. Read your emails out loud to see if they sound like you. And if not? Time for a rewrite.
Mistake #2: You're too darn British
'I know you're probably really busy and I'm so sorry to ask but if you wouldn't mind taking a look at this report and giving me feedback if you have a chance at some point that would be wonderful but no problem at all if not and I'm sorry for asking and for even existing.'
Do you write apologetic overly polite emails like this? We think we're being respectful, but with this waffly word salad we actually make it harder for people to figure out what the hell we want. And that means we're actually not being respectful of their time.
So ditch the apologies and be more direct with your ask: 'I'd be grateful if you could give me feedback on the report by Friday.' It's still polite but gets to the point, fast.
Mistake #3: You're Jenny/Jeremy Generic
Generic, automated email sign-offs like 'Kind regards' or the-bleach-my-eyeballs 'KR' create a terrible impression. They say 'You're not important enough for me to bother to personalise this email.'
You wouldn't say goodbye to everyone in real life in the same way (at least not pre-COVID). Some people you might handshake, some you might hug, others you might do the awkward 'is-it-one-cheek-or-two-kiss' that sometimes ends in a horrifying accidental meeting of lips (an excruciating exchange with a colleague a few years back is still ingrained on my memory).
A single sign off for all your emails is never going to feel personal or create a connection. Vary it according to how well you know the recipient, how formal they are and what you're writing about. You're much more likely to create a connection and get a response with a more personalised approach.
What email mistakes would you add? (Mine would be people not paying attention to the sender's name, like shortening my name to Jenny when I've signed myself Jennifer in my initial message. Arrgghhhh.) Or will you admit to any of those mistakes yourself – and if so, what will you be doing from now on? The comment box below is just itching to be used, so feel free to share your thoughts.
PS – For anyone wondering, Kim's not a pal or someone who approached me to help publicise her book. I'd been a client of hers, saw she'd written the book, bought it, read it, enjoyed it and wanted to share that with you. There were definitely no brown envelopes full of cash shoved across a table!
Like this? Share it or join in the discussion…
21 responses to "3 Mistakes That Make Your Email Bomb"
---
---
---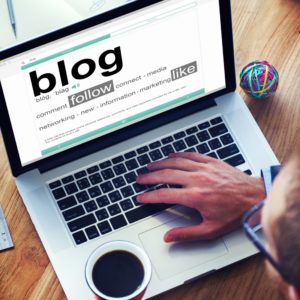 Get FREE tips and techniques
To improve your personal brand, sign up for Jennifer's Blog
Hide