How To Improve Your Emails…By Doing Nothing
If someone could, by literally doing nothing, reduce the number of emails in your inbox, would you want them to?
I'm guessing the answer is 'Yes'.
So if you could also, by literally doing nothing, reduce the number of emails in other people's inboxes, would you want to?
Well then…ditto.
Whoever you are and whatever you do, fewer emails to wade through is nearly always a good thing, so I now offer you the way to achieve exactly that (drum roll please):
Ignore the 'Reply all' button
Yep. That's it. Pretty simple, eh?
To be clear: I don't mean you shouldn't reply at all. Disappearing completely from people's inboxes won't do your personal brand much good.
What I mean is you shouldn't reply to everyone. That way, when you do appear in someone's inbox, they'll associate your personal brand with a positive feeling instead of frustration.
Here's what I'm talking about…
I was due to deliver a workshop for a leadership group in the run-up to Christmas. A dinner, to which I was invited, was planned to follow the session. The organiser sent an email to all those attending with the menu options and asked us to reply to her with our choice.
I hit 'Reply' and did just that. Unlike the multitudes of other attendees who hit 'Reply all'. Next thing I knew, my inbox was flooded with requests for the butternut squash soup, or the turkey dinner, or the trifle, or whatever their taste buds were in the mood for.
I got pretty p*ssed off. It may not take much effort to delete them, but it was wasting my time and diverting my attention from the emails I should be reading.
This was information I did not need to know
So next time you get an email that needs a response, I'd like you to do nothing…well, at least with the 'Reply all' button. Instead, here's what you do:
Hit 'Reply'.
Compose your reply.
Decide who you want your reply to go to by asking yourself:
What do I want this person to do with this information?
In the 'To' and/or 'CC' boxes, manually add in the names of those for whom you came up with a decent answer to that question. (And omit those you couldn't.) It's a tad more involved, but the predictive function will help.
Hit 'Send'.
You may well end up with the same list as if you'd hit 'Reply all'. The point is, you've stopped and thought consciously about your response and, in doing so, showed you've thought consciously about the other person. (Including – and especially – those you left off the list.)
What's your take on the matter? Is your perspective a different one? Or do you too find it frustrating to be replied to with all and sundry? There's a comment box below waiting for your thoughts. Thank you!
Like this? Share it or join in the discussion…
9 responses to "How To Improve Your Emails…By Doing Nothing"
---
---
---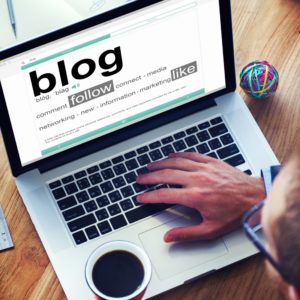 Get FREE tips and techniques
To improve your personal brand, sign up for Jennifer's Blog
Hide