The #1 Way To Stand Out In An Inbox
Before I begin this post, I want to say something up front:
I get a lot fewer emails running my own business than I did when I was in corporate life.
(That's only to be expected having changed from hundreds of colleagues to just one.) So everything I'm about to say is with the full acceptance that you might not be in the same boat as me. However, even when I was in corporate life, all of what I'm about to say held true.
There's a recurring theme in my inbox.
I noticed it the other day when I received an inquiry via my website, which I replied to immediately and got the following response:
I thought to myself, "Well, yes, it was a prompt reply, but I don't suppose it's out of the ordinary." But then I remembered other instances where I'd received similar responses – even when my reply had been a few hours later (though never more than 24 hours):
And this one:

I even noticed a couple thanking me for simply responding:
And this one:
And it got me wondering…
Is what I'm doing simply what everyone else does? I've written before about courtesy being huge for me, so it seems like no big deal. Or has the act of responding to someone's email in a timely fashion (or even at all) become an exception to the norm?
And if the latter is the case – and I suspect it is, following a straw poll of my contacts – it would follow that:
The #1 way stand out in people's inboxes is as simple as hitting 'Reply' to their emails.
Even if your response is to say you're busy and you'll get back to them with a more detailed answer at a later date, it's going a long way to improve the sender's perception of your personal brand.
Add to that the fact that so many other of their emails will go unanswered and the effect is amplified. (Plus consider whether, if you're one of those non-responders, how that might be affecting people's perceptions of you.)
Who knows…you may well find you're receiving responses that begin the same as the ones above!
What's your view of replying to emails? Do you make replying in a timely manner part of your brand (and if so, what reaction do you get?) Or does the sheer weight of emails hitting your inbox make that an impossibility? I'm pretty sure this'll split people's opinions, so let me know what side of the fence you sit on with a comment below. Thank you!
Like this? Share it or join in the discussion…
8 responses to "The #1 Way To Stand Out In An Inbox"
---
---
---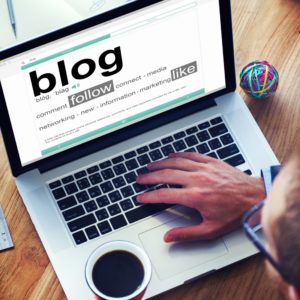 Get FREE tips and techniques
To improve your personal brand, sign up for Jennifer's Blog
Hide