Hi…I Hope You Are Well!
A couple of posts ago, I wrote about how something as simple as the way you sign off your emails could be giving subtle hints to your personal brand – intentionally or unintentionally. This time, at the request of a couple of readers, we're heading to the start of your message: the salutation (or opening words, if you don't want to sound as fancy-pants) plus your opening lines.
In order to get a picture of what people get up to, I once again took to LinkedIn to ask my connections how they roll when it comes to kicking off a message.
First words
The general consensus was that their relationship with the recipient set the tone for the initial 'Hello' (formal), 'Hi' (informal), 'Ey up' or alternative (top level buddy). A number also did what I tend to do, which is to have the word 'Good' followed by the general time of day: morning, afternoon, evening.
With both options, adding the person's name will help to convey that you're speaking to them on a one-to-one basis. One thing to flag: don't use just the person's name, without any other part to the salutation, as it can come over as rather curt.
So far so easy.
Starting the conversation
The bit that people seem less sure about is how to begin the body of the email – that opening statement that bridges the gap between the salutation and the nitty-gritty of the message. Here are some options, along with my thoughts on the matter.
#1 – Enquire after their well-being: A fair number of people told me they began their message with one of two phrases: 'I hope you are well' or 'I trust you are well'. What's interesting is a lot of people – including some who say they take this route – felt this lacked sincerity. (As one person said, they may as well put 'Have a nice day!')
From a personal brand point of view, adding this sentence suggests you're building rapport (a good thing) but the bog-standard wording can render your sentiment meaningless.
My advice? If you do want to soften your intro with some opening chat, try making your wording a wee bit different, so it sounds genuine and not run-of-the-mill. One I've used before is 'I hope you're having a productive week', as being productive is something I personally count as a positive, so I want to convey that positivity.
#2 – Get straight to business: Looking back through my 'Sent' folder, this is the route I take most often; once I've stated my salutation, I'll crack on with the point of the email. What I take efforts to do though is keep the tone of the message very chatty, so it still feels warm and personal.
From a personal brand point of view, the aim is to balance the 'what' of the subject in hand with the 'who' of showing you're human, in order to build the relationship.
And the consensus among my LinkedIn contacts was going straight into the message after the salutation was perfectly fine; they'd rather get down to business than bother with an anodyne greeting.
#3 – Show you've paid attention: This one only works if your email is to someone you've been corresponding with before: open your message by referencing something the recipient previously mentioned. It might be a deadline they were trying to meet (ask did they hit it?), a presentation they were due to give (ask how did it go?) or the fact their baby was teething (ask have they managed any sleep?)
From a personal brand point of view this shows you've paid attention to them, which is great for strengthening that rapport, so it's definitely worth doing when the situation is right.
#4 – Give a point of reference: On the other end of the scale, what if your message is to someone you've had no contact with before? Referring to the beginning of this post, the initial salutation will of course be on the more formal end of the spectrum. But how should you continue?
A tried and tested method I use is to start my message referencing someone or something we have in common. From a personal brand point of view, it's taking what is essentially a 'cold call' and warming it up with some familiarity, in order to open them up to reading further.
As an example, one message I sent began:
Good morning Ann
I was prompted to drop you a line following a conversation with [the name of the person we have in common] who mentioned an interview you recently gave where you spoke of wanting senior women to use their personal brands to better effect. 
I then obviously went on to ask if she'd like any help doing that.
#5 – Take your own lead: The last option for wording your email intro is to ask yourself: What would I prefer? (It's what leads me to use Option 2 for most of my messages.)
From a personal brand point of view you're setting out the stall of who you are and how you like to communicate.
What other options are there? Got any extra tips you'd care to share? There's a comment box below where you can do just that and I'd love it if you'd add your advice. Thanks
Like this? Share it or join in the discussion…
11 responses to "Hi…I Hope You Are Well!"
---
---
---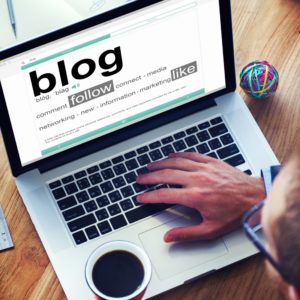 Get FREE tips and techniques
To improve your personal brand, sign up for Jennifer's Blog
Hide