Regards, Best Wishes Or Cheers – What's Your Sign-Off?
How many emails do you send in a week? I'm going to guess it's a fair few because, for the people I speak to, it's still the #1 channel for business communications. (Although messaging directly on LinkedIn seems to be gaining favour.)
Actually, what I really want to know is:
How do you sign off your emails?
My reason for asking is, in my mind, even something as simple as your choice of words when you conclude an email can convey subtle hints to your personal brand – so it's worth putting some thought into.
Our survey says…
When I recently asked that same question on LinkedIn I received a variety of replies, nearly all of which featured the words 'regards', 'best' and 'wishes' – the standard building blocks of a sign-off.
Interestingly, the most favoured wording by a country mile was 'Kind regards' – subconsciously telling the reader that the sender is kind. Although I'm not sure what it says about me that I have never, ever used this phrase. (A variation on this I once noticed on an email from my contact Jane Barrett was 'Warm wishes' which, having met her, totally matches the warmth of her personal brand.)
Then came a cluster of phrases that were equally favoured by respondents: 'Best wishes', 'Best regards', Regards', 'Cheers' and 'All the best'. That last one happens to be my sign-off of choice, because high standards are important to me, so I give a subtle signal with my wording.
Changing to suit your audience
Something else that came out of my enquiries was that people – just as I do – will change their sign-off as their relationship with the recipient evolves. They'll start with something formal like 'Regards' then move through the spectrum towards informality, such as 'Cheers', as they get to know the other person. (If you ever get a 'Ciao for now', 'Laters taters' or 'TTFN' from me, we've definitely reached pal status.)
But what interested me more was that some people said their nationality played a part. For instance, a German said 'All the best' would be too informal for her liking, while an American said 'Sincerely' was often used in the States.
Don't take short cuts
Whatever you do though, make sure you take the time to give a full sign-off. A contact of mine recently emailed to share a message he'd received with the sign-off 'BR' (which we both assumed represented 'Best regards' but could have meant anything: 'Buttered Radishes, 'Bravo Romeo' or even 'British Rail'). We both felt this was a little too slapdash and had created a negative impression of the sender.
Passive activism
Of course, your sign-off doesn't just have to be a written goodbye. It can also be a subtle call-to-action, such as the reasonably obvious 'Look forward to hearing from you'. Or my preferred wording, particularly when I'm asking the recipient for something, is 'Thanks in advance'.
Taking that a step further, some great advice from Andy Bounds that I received in his Tuesday Top Tip was: Finish emails with 'Please can you do X' not 'Should you have any questions, please do not hesitate to call' (trust me on this: they won't call). It's a much more active way of getting what you need from the other person.
If in doubt
My last bit of advice is, if you're in any doubt how to sign your emails, take your lead from how the recipient signs theirs. I had a mentor called Philip for whom brevity was his byword and it didn't take me long to realise that signing himself 'P' was his way of telling me that. So I changed my usual writing style to be more concise (well, by my standards, maybe not his) and always signed off 'J'.
What's your sign-off of choice – and more importantly, why? What do you think it says about your personal brand? Or have you given it zero thought until now? As always, there's a lonely little comment box below just craving your attention 😉 so why not show it some love by leaving a message?
Like this? Share it or join in the discussion…
11 responses to "Regards, Best Wishes Or Cheers – What's Your Sign-Off?"
---
---
---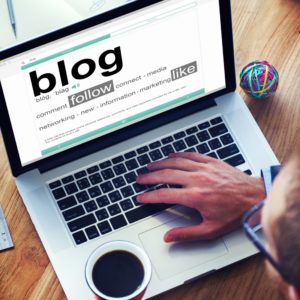 Get FREE tips and techniques
To improve your personal brand, sign up for Jennifer's Blog
Hide