If You Don't Ask, You Don't Get
I'm a big fan of 'If you don't ask, you don't get'. (Dogs and cats are masters at this, constantly using their cute faces and big eyes to request their next treat.) Or put another way, I'm a big fan of applying the question, 'What have I got to lose?' to any given situation and, if the answer is, 'Much less than I have to gain' I figure I may as well speak up.
It's something I'd recommend to anyone who's gone to the effort of defining their personal brand, to ensure they get payback for the time put in. Because not only is personal branding about knowing what you offer + who is offering it, it's also very much about realising (in both meanings of the word) the value that brings.
The mistake we make
What prompted this post was reading an interview with BBC presenter Emily Maitlis in The Times, which stated: Despite spending eight years as understudy to Paxman on Newsnight, she was passed over for the lead anchor job when it was given to Evan Davis in 2014. "It's so easy to go through life thinking, 'I've done a really good job; they'll recognise that I have risen to those challenges,' and to sit tight and wait. But life doesn't go like that. You work really hard, and then some bloke asks for the job you really want and gets it."
And there's the nub of it: Evan Davis asked for the job and got it. Emily Maitlis didn't ask and didn't get it.
If you're of the same mindset, that hard-work alone is what gets you noticed and rewarded, then I'd strongly urge you to change – or at least re-evaluate – that mindset. I certainly did.
My wake-up call
A decade or so into my career I was headhunted for a job. I was offered a new challenge, a step up in the hierarchy and, best of all, a couple of thousand pounds more than I was currently earning. I was flattered and took the offer without question.
A short while later, another person joined the business in a similar job, at the same level as me, and accidentally let slip their salary – which was five thousand pounds more than mine.
I was pretty miffed (that's the polite way of putting it) and went to see the person who hired me. With more than a hint of indignation I said, "Why didn't you offer me the same salary?"
"Because you didn't ask," was the reply.
And they were 100 percent, totally, entirely, absolutely right. Just like Emily Maitlis, I hadn't asked, so I hadn't got. And I swore to myself then and there I'd never let that happen again.
It ain't a mistake if you learn from it
Fast-forward to another career step, where a job offer was on the table, but we still had the rate of pay to negotiate. I stated the salary I wanted and the person opposite looked surprised, saying, "That's more than I was expecting to pay." To which I replied, "Well, that's because I'm worth it."
I knew what my personal brand was and the value it offered, making it easier to sell that value to someone else. (Though don't think it was entirely easy – I still had to steel myself to say it.)
He said no more and simply extended his hand to shake on the deal.
Now it's your turn to learn
When you understand your personal brand, you understand you have just as much to offer as the next person – it's just a different offer, in a different package. And when you understand that, you understand it's up to you to realise (again, in both meanings of the word) that value by asking for – and getting – what you want.
Are you a fan of 'don't ask, don't get'? And if so, what's it got you? Or have you also kicked yourself after keeping quiet and missing out? You know me…I'd love to hear your stories and there's a comment box below just waiting for them!
Like this? Share it or join in the discussion…
6 responses to "If You Don't Ask, You Don't Get"
---
---
---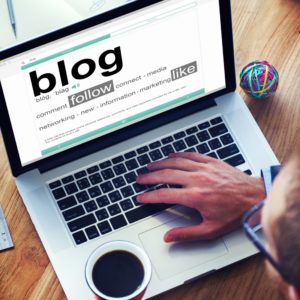 Get FREE tips and techniques
To improve your personal brand, sign up for Jennifer's Blog
Hide