There's More To Your Knowledge And Experience
If I were to ask you what you're really good at – a strength or skill that you know you do well – what would it be?
Then if I were to ask you, "And what makes you good at that?" what would you say?
I'm going to make a very educated guess here and say that, at some point in your reply, you'll mention you use your 'knowledge' and/or 'experience' to do what you do. Well guess what?
So does everybody else
That's why, when it comes to standing out from the crowd (what your personal brand is all about) the words 'knowledge' and 'experience' score a big, fat zero.
It's not that your knowledge and experience don't have value. They do. But it's not until you dig down into how you generate that knowledge and experience, how you tap into that knowledge and experience and/or how you apply that knowledge and experience, that your individuality can shine.
Here's what I'm talking about…
I was working one-to-one with an exec at a bank in the City who was being made redundant. He'd been with the company for decades and was facing the daunting prospect of 'selling himself' on the job market…along with the dozens and dozens of other execs who had already left the business with very similar CVs.
Here's how the conversation went.
Me: So what would you say is your biggest strength?
Him: I'm great at solving problems.
Me: And what makes you so good at solving problems?
Him: I use my knowledge and experience to find a solution.
Me: Everyone uses they knowledge and experience, every day, just to do their jobs. What is it you actually do?
Him: I've been here 30 years and there's not a single problem happening today that hasn't happened, in some shape or form, in the past. I quickly remember what we did then and apply that solution to the current problem. It may not be the exact solution, but I use it as the starting point and work from there.
Me: So what you're actually saying is it's not the knowledge and experience itself that's your strength. It's your excellent memory to hold all that knowledge and experience, the speed you can access what's in there, plus your ability to adapt what you know to different situations.
Him: Huh…I guess it is.
Me: Which is going to be a lot better answer in an interview than the same thing everyone else is saying.
Next time you hear yourself saying you're good at what you do because of your knowledge and/or your experience, take a second to ask yourself 'What do I actually do?' It'll make for a much more interesting answer that ensures your personal brand stands out from the crowd.
Like this? Share it or join in the discussion…
8 responses to "There's More To Your Knowledge And Experience"
---
---
---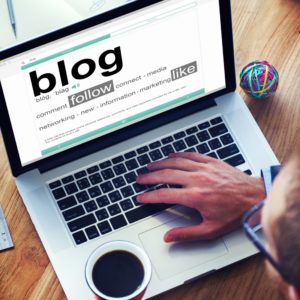 Get FREE tips and techniques
To improve your personal brand, sign up for Jennifer's Blog
Hide