The Simplest Way To Blip On Someone's Radar
There's a chart I often share in my personal brand training, setting out three things that contribute to being successful in business:
The key message is that working hard is important but cultivating a positive reputation and being seen by your network are even more so. Or how I describe it: you need to blip on people's radars then keep on blipping if you want to make the most of your hard work.
What seems simple in theory can be harder in practice
The sticking point for many people I talk to is finding a good reason to get in touch with someone in order to maintain that exposure. Emailing with a piece of information or a question is easy. But when you haven't really got a solid hook to hang your contact on, the worry is that you'll end up bothering the recipient with a needless message. However, sometimes a needless message is exactly what people want.
Here's what I'm talking about…
The funeral of The Queen was a historic event, watched by millions across the globe – including me. And though I was physically back in my office the following day, mentally my brain wasn't playing ball. So I decided to pen an email, sending it to people in my network whose radars I hadn't blipped on in a while. It said:
My message, which I'd had no 'good reason' to send (in the traditional business sense) got a great response, including people who replied:
"Lovely to hear from you. Yesterday was a struggle for me too."
"I love this email…defo an odd kinda day!"
"This has been a delightful email to read and respond to. Thank you for saying hello."
"Thank you for the welcome distraction."
"So lovely to hear from you, I am well thanks for asking."
"Thanks so much for your email, which was really nice to receive. I love your approach and you have inspired me to link to other people also!"
A number of them also said it'd be good to arrange a proper catch up, so my little blip on their radar became an opportunity to make a bigger one.
"Hello" is the simplest way to blip
The point of a personal brand is you can be personal. Yes, the business stuff is important (you need to show your professional self) but remember that people buy people, so saying "Hello" is just as good a reason to get in touch with someone as it is to share information or ask a question.
How good are you at blipping on your network's radars? And do you have any tips to share for making it easier to do? There's a comment box below waiting for your answer! Thanks.
Like this? Share it or join in the discussion…
---
---
---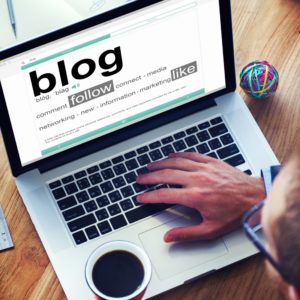 Get FREE tips and techniques
To improve your personal brand, sign up for Jennifer's Blog
Hide