Sloppy Spelling = Sloppy Branding
Before I begin…do you know how sorely tempted I was to include a spelling mistake in that headline? My sense of cheekiness and love of irony were in full flow as my fingers hovered over the keyboard. But then I remembered the point of this post is:
A spelling mistake is like any other mistake – try to avoid making it.
It seems obvious, wouldn't you say? If you want to create a positive impression of your personal brand, show you've paid attention to how that brand is coming across – including your spelling. Because if you don't pay attention, the opposite effect can happen.
May I present Exhibit A M'Lud. (Names have been obscured to protect the not-so-innocent.)
If you were looking for a new recruiting agency, would you be impressed with that headline and its spelling mistake? Would you think, "Wow, they're obviously on the ball. They care enough about getting their own business right they'll definitely care about mine"?
Or would you think, "Duh. Someone's not paid attention. I won't be using them." (Of course, you may well be looking for a recruting agency, in which case, bingo!)
Imagine the same scenario, only it's a message that you've typed. What's the spelling mistake saying now? (I think you see where I'm going with this.)
Aim high, even if you hit lower
Contrary to what you might think, I'm not completely daft. I know it's impossible to be 100% accurate 100% of the time.
And I know that, on occasion, I'm as guilty as anyone of the odd bit of slap-dash communication. Heck, if you're a regular reader of this blog you'll have spotted the odd typo over the years. (And thanks to those readers who drop me a line to point them out, knowing I'd rather be told than let the mistake sit there.)
But if you aim for 100% and get 98%, that's still going to fare better for your personal brand than if you aim lower and end up lower still…or if you don't aim for anything at all.
How often do you take the time to check your spelling? To re-read that email before you send it? To double-check those presentation slides before you display them? Do you think it matters? Or do you think there are more important things to be getting on with? I'd love to read your comments in the little box below!
Like this? Share it or join in the discussion…
21 responses to "Sloppy Spelling = Sloppy Branding"
---
---
---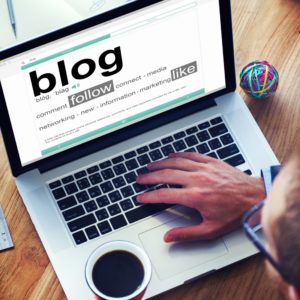 Get FREE tips and techniques
To improve your personal brand, sign up for Jennifer's Blog
Hide