Making A Public Apology – Yes? or No?
Do you ever read something, form an opinion but then your brain applies the brakes and says, 'Hmmm – hold on a minute. I wonder if that's really what I think.'
Usually, in those situations, I'm pretty good at coming up with a host of alternative perspectives, then deciding whether to stick to my original opinion or adapt it. But occasionally I get tunnel vision and have to ask others to point out the alternatives.
So I'd like to enlist your help please
Browsing LinkedIn one day I came across a post that was unlike anything I'd ever read on the site. After reading it, I formed a very strong opinion of the person who wrote it – and have yet to come up with any alternative perspectives. 
At this point, I'm not going to tell you what that opinion is. Instead, I'm going to get you to read the post and see what opinion you form. 
So what's your opinion? Positive or negative?
Mine was strongly positive. Why? Because even though Russ did something wrong (and we're not given the specifics of that) he was willing to take responsibility for it and brave enough to do that publicly. That's what's speaking volumes to me about his personal brand and swaying my opinion.
What's added to that is his point that: 'It was a very easy mistake, which I imagine many of us has made.' Because I'm prone to the odd gaff now and then, but the thought of making it in front of a huge audience (such as on LinkedIn) is one of my worst nightmares. Therefore, the fact he's in that situation also pushes my sympathy button.
Another point of view
So, that's what I think, but I genuinely would be interested in your view, because my tunnel vision has appeared and I'm struggling to see the alternative perspective (and I know there will be one) where what he's done creates a negative impression.
At the very least, if you do ever find yourself in Russ's position (and I sincerely hope you don't) you have an idea of how you could possibly handle it to preserve your personal brand.
What do you think? Do you agree that Russ, despite having done something negative, has created a positive impression with how he's dealt with that? Or did you have a different reaction to reading the post – and if so, why? There's a comment box below that I'd really welcome your views in. Thank you.
Like this? Share it or join in the discussion…
13 responses to "Making A Public Apology – Yes? or No?"
---
---
---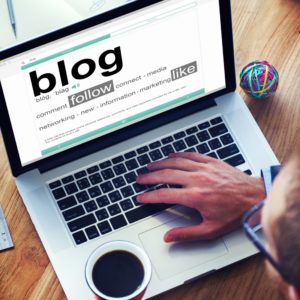 Get FREE tips and techniques
To improve your personal brand, sign up for Jennifer's Blog
Hide