It's Official! Saying F*ck Is OK In Business
Earlier this year, an employment judge was presiding over a case of an account manager who was suing a company for unfair dismissal.
As part of her evidence, she complained her boss swore during a tense meeting, saying "I don't give a f*ck" – an illustration of his aggression towards her. However, the judge saw things differently, responding, "We accept that the comment…was not intended to be offensive towards [her]". As he later added, "The words allegedly used in our view are fairly commonplace and do not carry the shock value they might have done in another time".
The distinction is important
As someone who loves the English language and all its richness – including the swear words – I'll often use an expletive in the workplace to add emphasis to what I'm saying. ("This f*cking laptop is doing my nut in!" having been a common utterance recently.)
But as far as I can recall, I've never used a swear word at a person, about that person, with malice in mind. (For instance, shouting at a colleague that they're "a f*cking idiot!")
And that's the difference between delivering a personal brand that people feel comfortable buying into and one that they can't: using swearing in the workplace as a form of expression, not a form of abuse.
Our survey says…
It seems I'm not the only one to feel this way, after I put a poll on LinkedIn asking for others' perspectives on swearing to add to my own:
80% of the people who responded said they had little issue with swearing (and nearly a third said they had no issue at all), which is a pretty big majority, appreciating it's a relatively modest sample size.
It was when I was reading the accompanying comments though that I really got some added insights, so I thought I'd pull out three to share with you:
1. Read the room
A strong theme to emerge was that it's important to consider those around you and read the room. That's why I advise asking people, "How do you feel about me swearing?"
In all my years of asking, I can think of only one person saying they'd prefer I didn't. And I was happy to acknowledge that because, as the poll shows, there are a fair number of people who find swearing unacceptable. (One commenter felt it was 'dumb' and 'very immature' and would cause them to lose respect for the person.)
2. Don't overdo it
Another theme popping up in the comments was that, whilst they weren't offended by swearing, people find it annoying when it's overused, leading to a diminished view of the person.
The best advice here was summed up by one commenter who said, "Use sparsely for best effect".
3. Match your brand
Another comment that caught my eye was about how someone's view of swearing had changed over time. He said, "I used not to be bothered by it. But as I've gotten older…it doesn't really sound that polished and wouldn't really fit with my brand anymore."
That was in stark contrast to another person who has literally put swearing at the heart of her brand, calling her company FTSQ (which stands for F*ck The Status Quo).
Both are right in their view – a good brand is a consistent brand, so if swearing does or doesn't reflect who you are and what you offer, do or don't use it.
A final thought
As I typed that initial LinkedIn poll and now this blog post, I've been torn between writing swear words in full or replacing the odd letter with an asterisk – after all, the gist of this article is that the F-word is now acceptable.
However, I decided to go with the asterisk for practical reasons because using the full word could lead to the post being blocked by some servers – defeating the point of writing it.
By comparison, I was recently reading an article in The Guardian that not only had the word 'f*ck' in full but also the C-word (the one that rhymes with 'hunt'), which didn't quite sit right with me.
It was in that moment that I realised exactly where my own line is in terms of balancing my swearing with my professionalism: the occasional use of the word 'f*ck' is OK, dropping the C-bomb isn't.
That line will be in a totally different place for someone else and that's fine by me – we're all different. Or to quote one last comment from the poll: "There are those that will genuinely take offence, those that will look for offence, and those that don't give a flying duck!"
What's your view of swearing in a work context? If you'd answered my poll, what option would you have chosen and why? The comment box is below if you're happy to share your thoughts. Thanks!
Like this? Share it or join in the discussion…
8 responses to "It's Official! Saying F*ck Is OK In Business"
---
---
---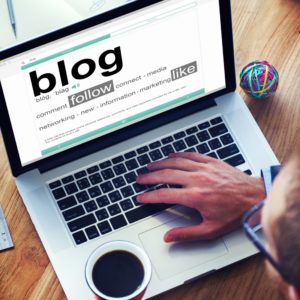 Get FREE tips and techniques
To improve your personal brand, sign up for Jennifer's Blog
Hide