I'm Re-Thinking "Thank You"
As anyone who has read this blog for any time will know, courtesy and manners are HUGE to me, but a couple of things have recently led me to re-calibrate my view.
Here's the science bit…
The first was an article about a study conducted jointly by the universities of York, Sydney and Helsinki looking at how manners change from country to country.
It said that us Brits pride ourselves on minding our manners, but aren't as polite as we might think and say "Thank you" on only one in seven occasions after the granting of a request. The reason, the researchers said, was because humans are naturally co-operative and "social life thrives because it's in our nature to ask for help and pay back in kind, rather than just in words."
Interestingly though, the UK still scored higher than anywhere else in the world where, on average, "Thank you" is used just one in 20 times. Which mirrored the other thing that gave me pause for thought – a conversation I had with my god-daughters.
The wisdom of youth
Having been brought up in Britain by a mother who took a strict approach to manners, Lucy and Emily were very polite – not just to their elders, but to each other. Then two years ago they moved to Spain and during a recent visit I was disappointed to find their use of "Please" and "Thank you" had slipped (though their nag of a godmother kept reminding them!)
When I picked Lucy, aged 13, up on it, she explained that the Spanish rarely use the phrases and as her conversations were mostly with her Spanish school friends, she'd stopped using it too. She then informed me that the British are known as 'the por favors' by the locals because they think it's funny how courteous we are.
All of which made me stop and think about how strongly I view manners and how – and I'm being totally honest here – I negatively perceive those who don't use them. (And along with that, how I view their personal brand.) After all, so long as the interaction as a whole is courteous and, to quote the researchers, naturally co-operative, the outcome is the same – even if it is missing the odd "Please" or "Thank you".
So I've decided to loosen up a bit.
It won't change how I behave – I'm more than happy to be mocked as a 'por favor' because the alternative would mean going against one of my core values. But I'm much more willing to go with the flow of modern conversation, even if people aren't minding their Ps and Qs. (Or maybe I'm just getting more laid-back in my old age.)
What are your views on "Please" and "Thank you"? Does it irk you when people don't use them? Or do you think people like me should get a life and worry about more important matters? I'm sure you have a view and I'd love to hear it with a comment below. Thank you!
Like this? Share it or join in the discussion…
12 responses to "I'm Re-Thinking "Thank You""
---
---
---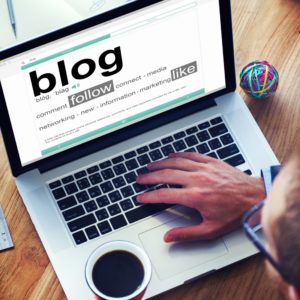 Get FREE tips and techniques
To improve your personal brand, sign up for Jennifer's Blog
Hide