How To Say "No" When You Can't Say "No"
Imagine you're up to your eyeballs in work (indeed, no imagination may be required). Then imagine a colleague or client asks you to do something that would require your attention sooner, rather than later. (Again, zero imagination may be required if that's a daily occurrence for you.)
Now imagine how that's making you feel – and I mean really think about it.
What words or phrases are you coming up with?
Are they negative things like 'stressed', 'fed up', 'overwhelmed', 'annoyed', 'chaotic', 'under-appreciated', 'depressed' – or feelings of that ilk?
And are these feelings that would lessen – or even disappear – if you could stop what's being asked for getting added to your plate?
'But that's impossible Jennifer!' I hear you cry, 'The person asking me isn't someone I can say "No" to.'
Well, maybe they are – if you just go about it the right way.
Intrigued?
I first read about this technique many years ago in Do More Great Work by Michael Bungay Stanier. (A book I'd highly recommend to anyone who's fallen out of love with their job.)
In it he explains that the trick to saying "No" to someone you can't say "No" to is to change your focus from giving a "No" to saying "Yes" more slowly. As he says, 'Sometimes you're being asked merely because you're the first person they thought of or because the request hasn't been thought through.'
So instead of saying "Yes" he suggests you respond in two steps:
Step 1
Say "Thanks very much for asking. Before I say "Yes", just let me make sure I understand what you're asking for."
Step 2
Use a selection of three types of follow-up questions to get more clarity:
a) Why me?
May I ask why you're asking me?
Have you asked anyone else?
Have you considered asking [other person] because they have more experience in this than I do.
b) What's the brief?
When you say 'urgent' what does that mean? When's the latest this can be done by?
How much time will this take?
If I could do only part of this, what part would you like me to do?
c) What's the big picture?
Have you checked this out with my manager?
How does this fit with our three key priorities for the week/month/year?
What should I not do so I can do this?
The result?
As Michael explains, one of four things will then happen:
The person answers your questions and you're happy to say yes (a positive feeling).
The person says, "Good questions – let me get back to you." And they may not even come back.
The person may ask someone else who'll say "Yes" faster.
Sometimes you're just asked to stop with the questions and just do it.
Even if the outcome for you is the last one, at least you took control of the situation.
One final bit of advice Michael gives is to start with the smaller fish in the pond, then work up to saying "No" to the bigger fish – like your boss or a key client. And the cherry on the cake is, as you get to be known as someone who asks questions, you'll be building a personal brand of being a strategic thinker.
What techniques do you have for saying "No" to someone you can't say "No" to? Or do you find saying "No" easy enough in the first place? If you'd be happy to share, there's a comment box below just waiting for your words of wisdom. Thank you!
Like this? Share it or join in the discussion…
8 responses to "How To Say "No" When You Can't Say "No""
---
---
---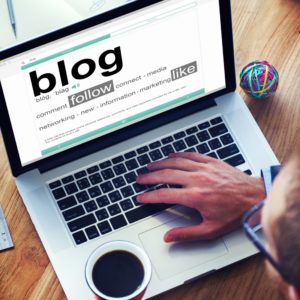 Get FREE tips and techniques
To improve your personal brand, sign up for Jennifer's Blog
Hide