How To Add Power To Your Personal Brand
A few years ago I was having a one-to-one session with a client. She was a mid-level executive, in her early 30s, who knew her stuff (and knew that she knew her stuff). She dressed well and her body language was self-assured – because she was self-assured.
"So why is it that, my whole working life, I've been told, "You need to be more confident?"
It was something that had come up again in the feedback report I'd compiled as part of working on her personal brand.
Although the respondents had lots of positive stuff to say ("always delivers", "looks out for her team", "will find an answer"), when it came to the question asking what this woman might do to improve her brand, a number of people had said, "Be more confident".
She was baffled
On the face of it, there was nothing she was saying or doing that would make you think she lacked confidence. And when she'd previously asked people what was making them think she did, they'd never given her a firm answer. "You just seem a little unsure or nervous."
But I knew what they were talking about, because I'd sensed it too
At first, I couldn't put my finger on it either. But then, as she was talking, it dawned on me. "It's your voice."
I then tried to mimic it so she could hear what I was hearing. To do so, I raised my usual pitch to a higher level and roughed up the edges of the tone, so the words came over a bit crackly. I also turned the volume down a notch.
The result was a voice that, whilst the words were conveying confidence, the sound was conveying hesitancy.
The reason people hadn't been able to point this out previously was because, as far as picking up clues to someone's personal brand goes, this one was invisible. So it was harder to bring to mind than something visual, like say, she slouched in her chair or tilted her head down when talking.
All she had to do was add power to her voice (lower the pitch, strengthen the tone, increase the volume) and it would add power to her personal brand, bringing all the aspects into line to convey the confident persona she actually had.
Do you want to do the same?
I recently watched an excellent video by Vanessa Van Edwards about just this subject, entitled The Science of Vocal Power. In it she offers a way to work out the range of your vocal pitch, then identify where on the scale to aim for when communicating verbally.
I did the little experiment myself, listening to my voicemail message to check where my vocal pitch was sitting. I'm pleased to say it was about spot on, but if it had been more like my client's, it would have gone a long way to flagging what was wrong.

How does your voice work for you when it comes to conveying your personal brand? Has it helped to give it power? Or made it seem like you lack confidence? There's a comment box below where I'd love to hear what you think.
Like this? Share it or join in the discussion…
4 responses to "How To Add Power To Your Personal Brand"
---
---
---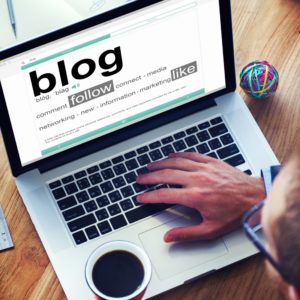 Get FREE tips and techniques
To improve your personal brand, sign up for Jennifer's Blog
Hide