Are You Guilty Of Misquoting The Research?
There's a bit of research I quote in my workshops about how we communicate – and how our message is understood by others. It's a frequently quoted study, so it's not uncommon for at least one of the attendees to have heard it before.
In fact, maybe you've heard it too
The research was conducted in the 1970s by a psychologist called Albert Mehrabian. His conclusion was, when we communicate:
7% of the recipient's understanding comes from your words
38% comes from your tone of voice and
55% comes from your physiology – facial expression and body language
For the message to work, those three areas need to be congruent ie they all need to be saying the same thing.
But here's what you really need to know
It only applies when there are feelings and emotion behind what you're saying. Not – as is often misquoted – when it's just your everyday, common or garden chit chat.
To illustrate, let's compare two scenarios:
Scenario 1
You're at work and feeling a bit parched, so you head to the kitchen to make a brew. As you pass your boss's desk, you ask, "Would you like a cup of tea?"
It's no biggie – just a run-of-the-mill question – so your boss's understanding will come primarily from the words ie you're offering to make them a cup of tea. Full stop. Nothing extra to interpret. No searching your tone for hidden meaning or your facial expression for an ulterior motive.
Scenario 2
You've just had your annual review with your boss and it's not gone well. They've criticised your work, accused you of not being a team player and, to top it all, have said you won't be getting a pay rise.
You're mad as hell, fuming at the injustice and just about ready to punch their lights out. So to calm down you decide to make yourself a brew and as you pass your boss's desk, you again ask "Would you like a cup of tea?"
That's when Mehrabian's research kicks-in
This time, your boss's understanding is coming primarily from that look of thunder on your face (55%) and the snarl in your voice (38%). And even though you've used exactly the same words (7%) as you did in Scenario 1, they're in no doubt that if they took you up on your offer, you'd spit in their mug first. (Or maybe something worse.)
Bringing this round to your personal brand, the lesson here is, if you find people aren't understanding your messages as you want them to, ask yourself where they're taking their clues from. Or more to the point, have you got any underlying feelings and emotions bubbling through.
Here's what I'm talking about…
I was working one-to-one with a CEO who was complaining he'd instigated an open-door policy but still his staff stayed away. "I've told them, if you've got any issues with how I run the business, I want to hear them."
So I pointed out that, although he had an open-door policy, he also had a f***-off face. Just because his words said he wanted to hear what they didn't like about his leadership, his subconscious knew that wasn't true. He was actually scared to confront any issues (here's where those feelings and emotions come in), so his tone of voice, facial expression and body language had delivered the true message for him.
Are you careful in your communication when feelings and emotions are in play? Or are you aware that they creep in no matter how hard you try to suppress them? What examples can you offer of tone and expressions speaking louder than words? I'd love to know with a comment below!
Like this? Share it or join in the discussion…
5 responses to "Are You Guilty Of Misquoting The Research?"
---
---
---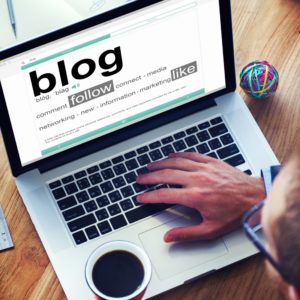 Get FREE tips and techniques
To improve your personal brand, sign up for Jennifer's Blog
Hide