Unconscious Bias: Have We Got The Balance Wrong?
As you might expect for someone who teaches people about personal branding, I cover the subject of first impressions – in particular, how they're formed in people's heads. And as part of doing so, I often utter the phrase, "And that's where our unconscious bias can creep in."
Partly that's because it's an important thing to flag and partly it's because, more and more, people attending my workshop will have had some training on the subject.
And that's a good thing, because anything that flags up and reduces prejudice is to be applauded. But (and you know by now I usually have a 'but' to offer) it sometimes comes with a downside.
Here's what I'm talking about…
I was running a workshop and had got to the bit about what constitutes good and bad LinkedIn pictures. I was making the point that, more often than not, people will use your photo to form their first impression of you before they even meet you.
One of the delegates challenged me. "What you're saying is at odds with what I learnt on the unconscious bias workshop. We should never judge people on what they look like, so it shouldn't matter what photo you choose."
Shouldn't or don't?
And there's the crux of my issue: there's how the world should be…but then there's how it is.
It's true that unconscious bias is starting to be tackled in a lot of organisations and by educating more and more people, we can change things.
But it's a slow process (you have only to look at the gender pay gap figures, published 49 years after the Equal Pay Act came into force). And until we reach the Utopian future where how it should be becomes how it is, we need to acknowledge there are literally millions of people who have yet to hear the phrase 'unconscious bias' – let alone attempt to overcome it.
Take a reality check
The important thing for your personal brand is to balance your view of what life should be like with what it is like, then make a conscious decision about how to act. Let me explain:
I was delivering a workshop for a group of relationship managers in the insurance industry. Nine out of the 10 attendees were male, nine out of the 10 attendees were white, and nine out of the 10 attendees were over 40 years old.
That's a perfect illustration of where we're at, compared to where things should be.
What was interesting was a conversation I had with the female delegate, who was in her late 20s. She stood out from the rest not just because of her gender and age, but because of her image. She had tattoos filling every inch of space on both arms, plus a large plug that was expanding her ear lobe.
Talking about first impressions, she said she knows the moment people meet her they're pre-judging her as a "rock chick without two brain cells to rub together". (Which, if you've been on an unconscious bias course you would never do, right?) So she always put in the extra effort to show, far from being bereft of grey matter, she was a very clever gal who was excellent at her job.
She'd made a conscious decision
Realistically, she knew she could make her life easier by covering up her tattoos and changing the spacer in her ear. But she said it mattered too much to her to be who she is (authenticity being paramount to a personal brand). So she decided to accept the situation and work around it.
Was it fair to be judged by people's unconscious bias? No. Was she being pragmatic about the world we live in? Yes.
Of course, someone with a different outlook might think differently. If they felt the bias towards their image was holding them back, they might decide to sacrifice a bit of self-expression in favour of their ambition.
Neither is right nor wrong – they're just taking into account not only their view of the world, but the fact that others might see it differently. Because simply thinking the world should be free from bias doesn't mean it is.
Unconscious bias has been a hot topic for a while now, so I'm pretty sure you'll have an opinion on it – and I'd love to hear it! Has it gone too far? Or not far enough? Should people accept bias is going to happen? Or should they push back more? The comment box is eagerly awaiting your thoughts.
Like this? Share it or join in the discussion…
11 responses to "Unconscious Bias: Have We Got The Balance Wrong?"
---
---
---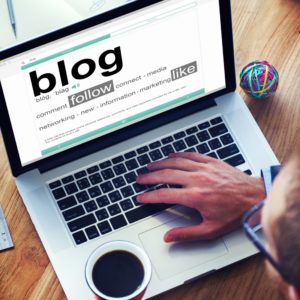 Get FREE tips and techniques
To improve your personal brand, sign up for Jennifer's Blog
Hide