OUCH! What To Do When Feedback Is Painful
Part of working on your personal brand (and perhaps the hardest part) is the bit where you find out whether how you see yourself bears any resemblance to how others see you.
For the vast majority of people I've worked with, the feedback has resulted in a confidence-boost. I've heard: "It's good to know the things I consider my key assets have been reflected back". And "The points I need to work on are the ones I'm already working on". And even "Wow! People see me in an even better light than I see myself!"
But occasionally, the response I've heard is "Ouch!"
The initial reaction
This happened to someone on my personal brand programme and their instant response was they were struggling not to react or take it personally. The reason was the thing that had been flagged hadn't even been on their radar as a perception others might have. So there was an element of surprise involved.
However, they wanted to turn the negative into a positive, so asked for my help. I gave it in the form of questions aimed at getting perspective back into the picture. So here are those questions, ready for when you next get some "Ouch!" feedback:
Exactly how many people made this comment? Was it a significant number or only one? If it's only one person's perception, then put it down to a simple difference of opinion. If it's many, then it may be time to open your eyes.
What is the role of the people giving that feedback? Or put another way, what is the influence of the person giving the feedback on your work? If someone is on the periphery of your work, the impact of their perception is somewhat lessened.
What is your role and how relevant is the feedback to what you do? Sometimes people give feedback based on their own preferences/way of working, without any thought to whether that's actually needed to do your job.
And the most important one:
Have they clarified what they mean?
In my experience, when people are pushed to provide the thought behind their initial comment and what they expect the recipient to do as a result of it, two things tend to happen:
There's either a realisation they don't actually know what they mean (making it impossible to know whether it's been achieved). Or
When they do define it, it's a very different thing from what the recipient presumed they meant (and is actually in-line with he recipient's own perceptions anyway).
The bonus question
One final question that's worth asking, after the "Ouch!" has died down a bit:
Does it feel like there's a kernel of truth in it for you?
There have been plenty of times in my life I've been given feedback, to which my initial reaction was, "F*** you! You're talking out of your backside!" (That was internal dialogue, in case you're wondering.) But then, once I'd calmed down and considered it, that changed to, "Yeah, I can see that and although I don't like to admit it, it's true."
How do you deal with feedback that you feel like taking personally? How do you get your perspective back? Or what happens if you can't? I love it when you share your thoughts with a comment, so feel free to pop one in below.
Like this? Share it or join in the discussion…
6 responses to "OUCH! What To Do When Feedback Is Painful"
---
---
---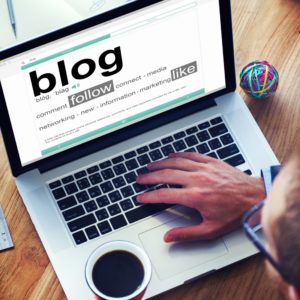 Get FREE tips and techniques
To improve your personal brand, sign up for Jennifer's Blog
Hide