Test Your Strengths – Free Online Tool
A client of mine was applying for a job with the drinks firm Red Bull. As part of the application process they asked her to complete an online test, at the end of which popped out a report identifying her greatest strengths. (Which, as you know, are a key component of any personal brand.)
She was impressed with its accuracy and posted about it on LinkedIn, where it caught my eye. That's because the tool isn't just for job applicants. It was available for anyone to use and it is totally free. (Lord knows I love a bargain.)
I decided to check it out
I've done plenty of psychometric tests before – some accurate, some less so – and the better ones I recommend to people.
Top of that list is Strengthsfinder 2.0*- a book that defines 35 strengths people might have and includes a code to take an online test to identify which of those comprise your top five. The upside is it's incredibly insightful, but the downside is you have to buy the book to get a code. (I've had it pointed out to me that you can also access the test directly on the website, though it still costs.)
The Red Bull test is also accurate enough to get a mention, hence this post, and the fact it's free makes it even more of a no-brainer to share with you.
What's involved
Red Bull's Wingfinder test took around 30 minutes to get through (you're timed on how long you take to answer questions, so it's worth doing when you're fully up for completing it). There were various sections to complete including choosing a picture that's most like your personality, some visual and mathematical logic puzzles, plus a hypothetical scenario where you choose what you'd do in a variety of situations.
To start I was pretty sceptical. The pictures section seemed rather frivolous and more like a Cosmopolitan quiz from the 1980s (What's Your Ideal Man? Answer these questions to find out). But as it went on and the harder sections kicked in (I'm a pretty logical person but the puzzles made my brain ache) the more I began to take it seriously.
And when the final results came through, I was sold. It wasn't as in-depth as the Strengthsfinder report, which I think makes that worth the price of the book. But for a freebie it was really useful stuff and certainly spot on with the strengths it identified for me.
Wanna take the test?
Now I've grabbed your interest, you're probably itching for me to share a link to the test so you can crack on with discovering your own strengths. Well, here it is:
Let me know if you take the test and how you rate the accuracy of its results. Or if there are other free psychometric tests that you rate, feel free to share those too. There's a comment box below for you to do just that. Thank you!
* Available from all good bookshops. I just included the Amazon link as it's probably (though perhaps unfortunately) the one most people use.
Like this? Share it or join in the discussion…
14 responses to "Test Your Strengths – Free Online Tool"
---
---
---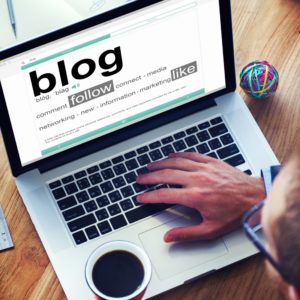 Get FREE tips and techniques
To improve your personal brand, sign up for Jennifer's Blog
Hide