3 Things You May Have Missed With LinkedIn's New Layout
About a week ago, the new design for LinkedIn finally hit my desktop. I'd anticipated its coming after a heads up from my mate Mark Williams, who keeps a close eye on the site and how the never-ending changes affect us end-users.
I'll set out my stall now and say I'm a fan of the new look and think it's much more modern and pleasing to the eye. But I'm not a fan of how long it takes to load and the fact a lot of the features I used before have disappeared. (Anyone else missing Advanced Search?)
But as the new design is here to stay, I figured I'd give you my own heads up on three things that have changed and how they might have tarnished your profile without you even realising it.
1. A square peg in a round hole
I've banged on plenty of times about the need to have a photo that does your personal brand justice (instead of leaving people wondering what drugs you were on when you chose to use it). So if you're a regular reader of this blog and have heeded my advice, I'm going to assume you have a decent likeness on your profile, portraying how professional you are.
Great – but does that picture still work as well now that LinkedIn has changed it from a square frame to a round one? It's worth checking.
Because if you had your image pretty close-cropped before, having your face in a circle will crop it further and you may just end up looking like Jack Nicholson's character in The Shining.
Alternatively, if you have your head tilted, is the top of it now disappearing out of the picture? Or if you had something specific in the background, like a logo (not that I recommend that, but some people do) is it still clear what it is? And on that note…
2. Can you tell what it is yet?
The other place where a photo that made sense in the old format might not in the new one is the header photo ie the image that sits in a horizontal strip at the top of your profile.
If you've never gone to the effort of uploading a header photo, you'll be fine. (Although it's an opportunity to personalise your page and give extra clues to your personal brand, so I'd recommend you do.) The standard header that LinkedIn provides, which has a blue background and looks something like a star chart for astronomers, still works.
But if you've gone to the effort of personalising it, you'll need to check that, when your profile's viewed by someone else ie not in editing mode, it still makes sense.
For instance, I'd uploaded a header of the cover of my book, Personal Branding For Brits, alongside some copy saying it's the #1 personal brand book on Amazon. (Well, I teach people to blow their own trumpets, so it'd be a poor show if I didn't do a little tooting myself.)
It worked a treat in the old format, but as soon as the new one hit, the top of the book disappeared and most of the wording was obscured by my profile photo. After a lot of jigging the image about on Photoshop and uploading new versions, I finally got it right.
A bit of extra advice: don't forget to see what it looks like on both a laptop and the mobile app. What works in one doesn't necessarily (as I found out) work in the other. The bottom line is the image should make sense to whoever is viewing it – particularly if, unlike you, they've no prior knowledge of what the image is of.
3. Once upon a time…
In the old format, your Summary appeared below the initial box that held your photo, job title, company, etc. In the new one, it's incorporated into that same box, with just the beginning of the text showing. (People have to click on the 'See more' link to see the rest).
Therefore, to make people want to click and carry on reading, think about how that Summary begins. If you start with a rambling 'once upon a time' approach, that takes ages go get going and offers only dull buzzwords that have lost their buzz, chances are they won't bother.
But if you can craft your opening sentence to entice their eye and grab their attention as fervently as I grab a bargain off a sale rail, then you're onto a winner. Remember: the amount of wording people can immediately see on the desktop version is more than they can on the mobile, so consider how it reads on both.

Now that you have those tips, off you go and check out your LinkedIn profile. But before you do, it'd be great if you could leave a comment below. For instance, how are you finding the new layout? And are there any other ways in which it can tarnish your profile unnoticed? Why not share it now?
Like this? Share it or join in the discussion…
---
---
What To Do When People Doubt Your Brand
Read more
---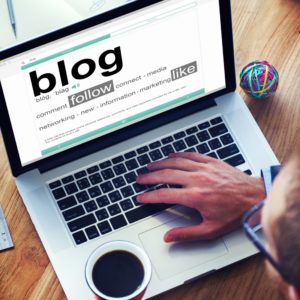 Get FREE tips and techniques
To improve your personal brand, sign up for Jennifer's Blog
Hide