TRUE STORY: "My personal brand landed me my dream job."
I write a lot of articles about what you can do to make the most of your personal brand. But I've never really written about what can happen when you do – until now. What follows is a true story of someone who spent time working out what their personal brand is, used it to raise their profile, then overcame the hurdles (hence the picture, geddit?) to bag themselves their dream job.
How it started
Harriet is a lawyer.
Some lawyers know from a young age that's the job for them (it's a gut feeling). Others, like Harriet, decide to enter the profession attracted by a structured career path and range of opportunities (a more logical approach).
Having worked her way up from a trainee to a qualified solicitor, she'd spent time as the latter working in a large, multinational law firm. Her job involved advising on corporate transactions and helping businesses in difficulty to continue trading, restructure or file for insolvency.
Inspiration hits
Harriet told me she liked the job, but never really loved what she did, relying instead on her enthusiasm to see her through – all the time thinking "Is there more to life than this this?" Luckily for her, the question was eventually answered.
Her 'Aha!' moment came when she attended an event showcasing the niche, but growing, area of sports law. After hearing about the increasing need for lawyers to advise and represent sportspeople, she left knowing that was the type of law she wanted to practice.
So Harriet set about doing all the things she could to begin to make that happen: attending networking events, building relationships in the industry, volunteering with a sporting organisation to get the inside track and generally raising her profile.
What she didn't do, was have the courage to take that final step, move away from a field where she'd built her credibility and change jobs to one where she'd have to do that all over again. That is, until she came to a personal brand seminar I ran.
During the session, Harriet spent time thinking about her values and drivers, her behaviours, skills and strengths, her credibility and achievements – and that's when clarity arrived. She said, "I realised I already had a lot of aspects of my brand place, but hadn't really seen it as a complete package."
Taking the biggest step
"Working out my personal brand gave me a lot of confidence – enough, in fact, to actively look for a new job.
"But it delivered more than that: my brand also helped me identify law firms whose collective values matched my personal ones – particularly regarding taking responsibility, being given autonomy to do the job and the encouragement to be personable, by being part of a smaller team with greater client contact."
Harriet was also conscious of presenting her personal brand online, knowing it was there many people would be forming their impressions of her.
"I tailored my Summary and Experience sections on LinkedIn to showcase everything I offer that's relevant to sport – but I also made sure my personality came over loud and clear; I wanted to show the human behind the words. Then I set about expanding my network with personalised invitations aimed at strengthening the initial connection."
Harriet's hard work paid off when she was invited for an interview at a boutique law firm – and that's when her personal brand stepped in again.
She said, "I always thought 'work hard and that will show through' but you have to tell people about your achievements. Knowing how your skills and strengths sit in your personal brand, plus how they've contributed to your reputation, makes that so much easier."
And now…
To paraphrase Jane Eyre: reader – Harriet got the job. A job she is personally interested in and can genuinely get enthusiastic about, in a company that's more in line with how she likes to operate. It just took her personal brand to give her the confidence to take control and overcome that final hurdle.

If you recognise your own career story in Harriet's, maybe your personal brand is the answer too. If you want to know more, you can get back to basics with my Personal Brand 101 series.
Like this? Share it or join in the discussion…
---
There's More To Your Knowledge And Experience
Read more
---
What To Do When People Doubt Your Brand
Read more
---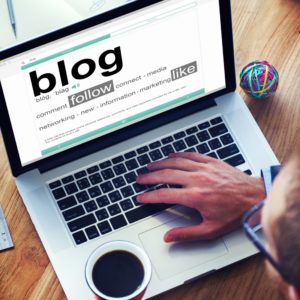 Get FREE tips and techniques
To improve your personal brand, sign up for Jennifer's Blog
Hide